Benefits of Magento Marketplace Integration and How it Simplify Sellers' Journey?
Magento Marketplace Integration is an affordable solution. It can further eliminate many major eCommerce challenges and allow sellers to simultaneously sell on multiple marketplaces.
Marketplace eCommerce Integration is a communication between a marketplace and a seller using an API interface. It works on the various features available in the marketplace; like creating the product, deletion of product, updating a product, retrieval of order, shipping the order, order cancellation, acknowledging an order, and managing refunds of orders. These features help in the integration of the marketplace API.
Let's understand how this multichannel selling solution benefits Magento sellers, want to list products on multiple marketplaces.
Using a Magento eCommerce Integration will benefit you in the following ways:
No more switching between platforms
Real-Time Inventory Synchronisation
Improves Product reach Globally
Reduce Manual Work and save time
Store Activities Update
Increase Trust Among Customers
Efficient Multi-Channel Sales management
Improve your store SEO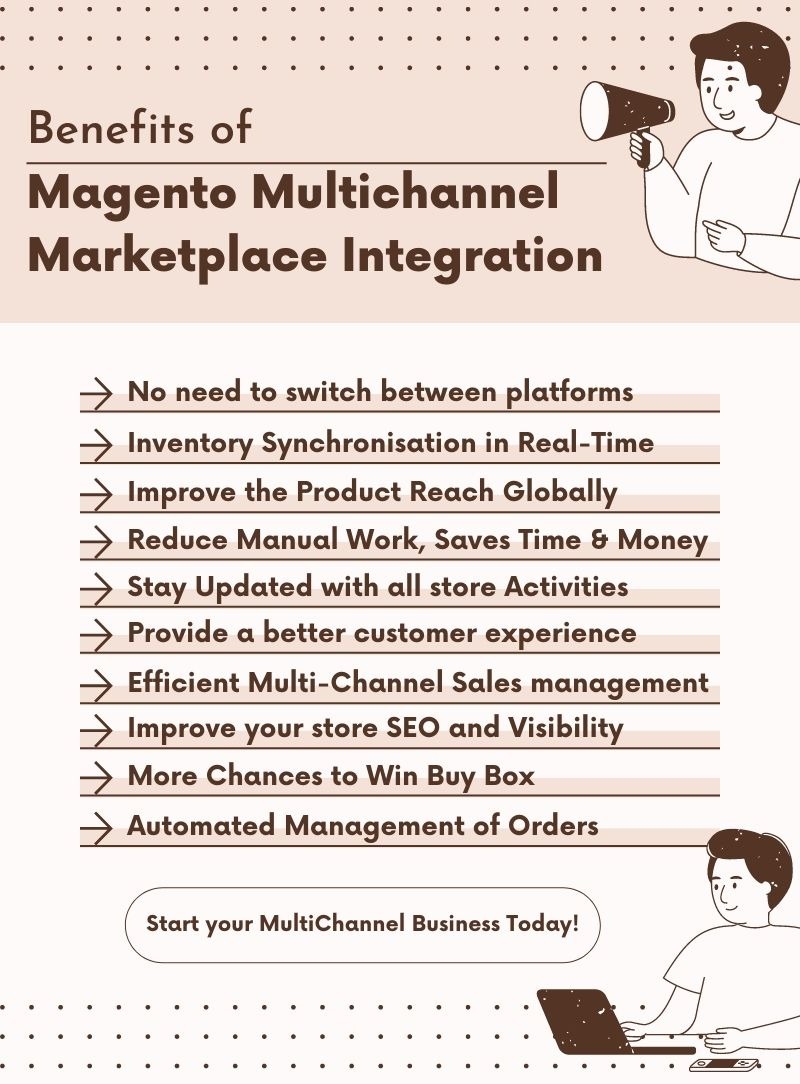 In a Nutshell
If you want to earn higher profits, build a strong reputation, increase brand awareness, etc., focus on multichannel selling. And to further make the process of product, inventory, and order management easier, Magento Marketplace Integration will help you