HELP - For some reason my Facebook connection was lost and I can't reconnect
Hello everyone, I need your help. For some reason the Facebook connection is no longer working. It crashed and started showing a timeout message
Thu, 13:42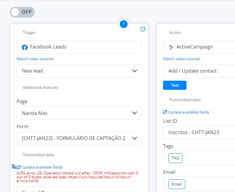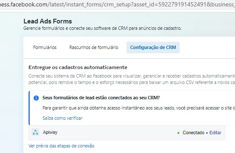 On facebook APIWAY is connected and with permissions.
Thu, 13:48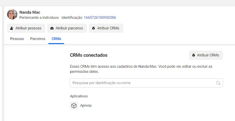 Srs., Help-me please!!!!
Thu, 14:41
I already deleted the connection on both APIWAY and facebook.
When making a new connection to APIWAY to restart the whole process, I received the message YOU ARE CONECECTED. But, in the process of returning the Facebook environment to APIWAY, it seems that an error occurs.
after being successfully connected to facebook, on return I am redirected to the url below
https://www.facebook.com/dialog/oauth/business/cancel/?app_id=307386776504128&version=v12.0&logger_id=feb779da-9143-4af4-aa8f-7a461c07c684&user_scopes[0]=leads_retrieval&user_scopes[1]=pages_read_engagement&user_scopes[2] ]=code&tp=unspecified&sdk=&selected_business_id=
Thu, 14:44
After several seconds, I return to the APIWAY page with the following message:
Application is not connected. Error:cURL error 35: error:140773E8:SSL routines:SSL23_GET_SERVER_HELLO:reason(1000) (see https://curl.haxx.se/libcurl/c/libcurl-errors.html)
Thu, 14:45